**KNOWN ISSUE**
Currently, Alliance Prestige (as it concerns Alliance Quests) is not taking Relic Prestige into account. If possible, we are working to address this for the next round of Alliance Quests but will have more information for you when it is available.
Changeable Fighting Side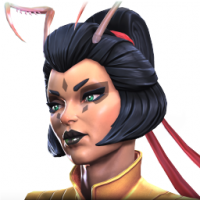 KingBlingBla
Posts: 5
I have recently injured my hand and it is my fighting hand (not blocking hand) and it hurts to play. Maybe make an option in game to have the player choose what side they want to have the champion on. I've seen other games do it, why not this game.