As we continue to work to address ongoing issues regarding Parry and Evade, we will be extending the Week 4 Quest of the Summer of Pain and its Solo Objectives by 1 week to better allow you to complete this content. This will not result in next week's content being delayed.
Magneto issue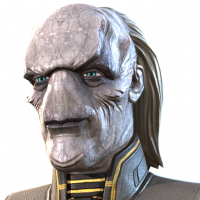 igorganni
Posts: 13
★
Cant make a video on my phone, so have to make it in text, sorry in advance. Would be nice if someone can record that and attach here.

Magneto's "Magnetism" doesnt work as intended in EQ 3.1 Boss Guillotine 2099, at least on Cav difficulty. He still cannot miss, reverse her regen and can obtain more then 5 perma-prowess, BUT ab accuracy is not reduced at all (all abilities worked 100% of a time for all 6 runs) and SP3 doesnt do extra "immune to bleed" dmg.