my communication got banned around 5 years ago and i still cant communicate.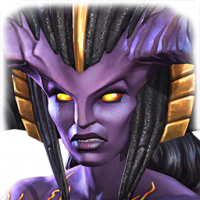 mannyenova
Posts: 3
★
When I was 10, i was really immature in the global chat saying lots of inappropriate stuff because I didn't know better. well, now im 16 and actually mature now. and i still can't communicate through chat. soon as i send a message it doesn't go through. this really sucks for me now because coms are really important. Kabam needs to change this so i can communicate with people.
Post edited by Kabam Porthos on
This discussion has been closed.