Can he Fixit? No, he needs to be completely overhauled.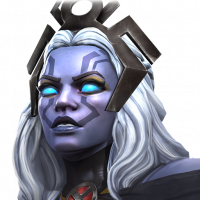 Pin_the_AvengerPGT17
Posts: 220
★
Jokes aside, I'm being serious. I do have a 6* Joe Fixit, yes, but that's only a small part of why I'm asking for him to be buffed.

The real reason is this: 9 min, 450 hits, and a 6*, a hecking 6*, only took 62% of RoL WS's health. To be fair, this was all done with a r1, lvl1 6*, but that means he's at the equivalent of a 5* r3, or a 5/50 4* in current Prestige value. Even then, that's gotta be 1* or 2* lvl dps.

So, what does Joe Fixit have in terms of utility? Well, he has poison immunity (like every single hulk in game), and he has bleed on sp1 and sp3 (watch out 'Do you bleed' and 'bleed vulnerability' nodes), he has stun on sp2 (useful for combining into a sp1). The remainder of his utility is in the poker suits (hearts: small healing that is constant, but barely does any good, Diamonds: better dmg, the lower his health, Spades: weakness and fatigue rng on each hit, Clubs: crit rating per hit in combo meter).

What else is there? Nothing. He's not complicated, he just sucks and has almost no dmg. What he needs is an overhaul, and I'm not the only who feels this way about him.

Are there other champs that need overhauls more than him? Yes, but I figured I'd rant about him. Ok, I'm done, now. Have a good day.