Thanks for the entertainment.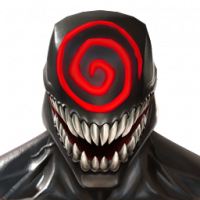 JTJB1
Posts: 3
★
Just wanted to let Kabam know how much enjoyment that I've taken from the Contest for the past 5+ years.
I've had a blast and have made real friends that I have met up with a number of times.
That being said I think it's the beginning of the end for my playing days. Some of my reasons are personal, while some are the well documented "issues" of the game.
I am an end game player but won't pretend to be an elite one. I am in an alliance with a good bunch of folks and I focus on AW, AQ, and exploration of past content.
My roster is well rounded with a prestige of 12.6k. I have spent a considerable amount over the years and I don't regret it. For the countless hours of enjoyment I would say that it has been a fair trade.
I don't expect to completely retire in the near future however I feel that I owe Kabam some "objective" feedback before my passion for this game fades further. There is a palpable feeling in the community that Contest of Champions is near the end.....a house of cards might be the best analogy.
A game that is built on an engine that doesn't support everything the game wants\needs to do.
A summer event meant to reward a player daily......but only if the player remembers to collect the sunglasses - even though there isn't an icon letting the player know that the sunglasses are ready to collect.
Sidequests replaced with tedious objectives and then compounded with forcing players to complete them if they want a chance at better rewards the next month.
Arenas rampant with cheating. This one kills me. I have a roster that could compete here but my energy deserves a level playing field.
Outdated rewards for content that is still challenging but has been around for a while.
Repeating mistakes - find whoever is supposed to double check the drop rates on cav crystals and fire that guy
Kabam you've lost your way. You are running around trying to put out fires and as a result are no longer making progress.
You're killing the goose that laid the golden egg. For every Summer of Pain (which BTW was excellent) there seems to be a number of issues\questionable decisions that overshadow it.
That's my 2 cents. I won't pretend that my thoughts are original or that the good people at Kabam aren't tired of hearing this kind of feedback.
Anyone care to comment on what can be done to improve things?
I'll start by saying to Kabam:
Pick 1 thing to fix\improve. Communicate it - Commit to it - Maintain it.
Keep it simple - Cheers!