**Known AQ Bug**
We are aware that some alliances encountered a bug during this last AQ that would not allow them to start maps on certain days. We know this has impacted your rewards.
We have been looking into the cause of the problem and once we have resolved it we will explore how to make things right for the impacted alliances. We will provide any additional communication in
Summoners! The Tiered Unit Offers available during the Summoner Celebration sale are only available until July 4th at 10 AM PT, unlike the Unit Store offers, which are available until July 5th at 10 AM PT. We apologize for any inconvenience or confusion this may cause.
Why didn't I get my revives??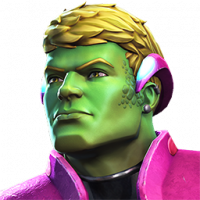 Kaiser_Vii
Posts: 13
★
I'm grinding for revives in act 2.1.1 and I see a revive on the right. I auto explore it while I'm watching Netflix so I don't pay much attention so when it's over and I see no resource found I'm a bit confused but I assume maybe I didn't see it correctly? So I try again. I see another revive on the same path and again at the end no resourcs found. What is up Kabam??