**UPDATE**
We are currently working to fix a known issue regarding Alliance Prestige. With the introduction of Relics, Summoner Prestige is now the average PI of your Top 5 Champions and the average PI of your Top 5 Relics (regardless of which Champion they are attached to) combined.

Today we pushed a fix that will allow for proper reward calculations in Alliance Quests. However, the display for Alliance Prestige will not be accurate and does not include Relic Prestige. This is a display issue only.

**KNOWN ISSUE**
Some items are displaying erroneous star ratings. This seems to be happening most on items where typically there are no star ratings. We have found the cause for the issue and it will be resolved, targeting mid-late next week.
Gifting Event is Hypocritical and Game Breaking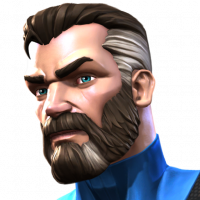 GlazzyBear
Posts: 102
★★
I have never understood why this event even exists the way it does. It encourages many new players to scam each other in the global chats and is the only event to not have a limit as to how much you can get out of it. It's almost like Kabam puts aside all cares just to earn as much as possible from these events which I find very disappointing.

Kabam often makes reasons as to why the game is as its current state which is "in order to keep the game economy stable" yet this very event absolutely destroys the game economy. Not only can you get an infinite amount of iso, gold, champions, and catalysts to your bank account's content, but you can also acquire 6* awakening gems at just level 40 which I find absolutely absurd! Too many times have I seen newer players with a 6* champion along with 3* or 4* champions in their top profile.

Not only this, but this event effectively kills competition in alliances making the top spenders have stronger defenders and attackers. Could you imagine if legend runs still existed, and you had to compete against r4 sig 200 of the best of the best champions?

This event is pretty shameful, and I think it should either never return again, or should have some sort of limit to how many crystals you can recieve and give out.
Post edited by Kabam Zibiit on