**Login Issues - Update**
Summoners experiencing error messages during login, we have been manually navigating around the issue for each player; you should be able to log in again!
We will be releasing a hot fix in the next day or two to resolve the issue entirely.
Selling Champions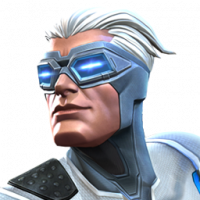 Skinthiswood
Posts: 3
★
I once thought that this was a free country. Freedom of speech, freedom to travel without being stopped and harassed by the cops, freedom to own guns. So it should be the players freedom to sell any champion of theirs that they want. I understand that selling champs could hurt the player in the long run but that's their choice. You should give the players the ability to sell their champions back but with a (pop up) warning explaining the risks. That way the player knows the risks but has the freedom. A win - win.
Post edited by Kabam Porthos on
This discussion has been closed.