Adjusted Battlegrounds Beta Schedule - Early Preview #2: April 20-27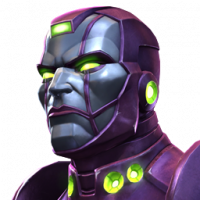 MCOC Team
Posts: 343
Administrator∙Moderator ›
Greetings Summoners!
Due to the issues that many of you encountered during our initial early preview of Battlegrounds, we will be adjusting our planned Battlegrounds Beta schedule.
While we expected there to be some issues that needed to be fixed in our initial Beta Test, the experience did not meet the goals we had initially set, with many Summoners unable to match for long periods of time, or encountering crashes during their matches.
We have taken the time since the last test to address as many of these issues as possible and to be safe, would like to run another test before committing an entire month to Battlegrounds, and tying in greater rewards.
We had initially planned for April to include a 30 Day Beta test, but will be pushing this back to May.
We will be running another stress test with these fixes and improvements from April 18th-25th, available to all players Uncollected and Above.
Here is everything you need to know about what's changed in this Test:
Changelog
Reset all Summoners Battlegrounds Rating Points to 1500

Adjusted Champion Charges from 99 to 3 - Previously there was an issue with Champion Charges in regards to the rate at which they refreshed, thus we made the decision to increase the cap substantially for the duration of the initial March Beta Test.
Rewards
Bi-daily Objectives - Added 2,000 CLAWS FOR ALARM CRYSTAL SHARDS across the 5 milestones (250, 250, 250, 250, 1000). Reduced the required number of matches to 2 per milestone for a total of 10 (2,2,2,2,2). You can complete this objective 4 times over the course of the week.

Weekly - Added 5,000 6-Star Crystal Shards to the final objective milestone. Profile picture is still included for those who have yet to obtain it. Last chance!

Buffs
Removed Masochism, added Safeguard. Safeguard prevents Defenders from losing more than 1% of their HP from a single damage source.

Because we are testing both the functionality of the mode and how Summoners interact with it in a more normalized world, we will not have Free Mastery Changes during this event. We are continuing to research and develop ways for Summoners to add different Mastery Trees to their Decks for the future.
Thank you for your patience and understanding,
Post edited by Kabam Miike on