**UPDATES TO ENLISTMENT GIFTING EVENT:**
To prevent exploitation, we will prevent new Accounts from being able to Gift enlistment crystals. We will also be taking action on those who are using 3rd Party Sellers, Bots and other farms to gift themselves mass amounts of Enlistment Crystals. Lastly, we will be adding an expiration timer to Enlistment Crystals. All unopened Enlistment Crystals will expire on Oct 18 @ 17:00 UTC. For more information, please see this post:
https://forums.playcontestofchampions.com/en/discussion/346104/updates-to-enlistment-gifting-event
**KNOWN ISSUE**
We have adjusted the node placement of the new AW maps to better allow path traversal. As a result, defender placements have been reset. Please, take a moment to re-place your defender setup. We will be pushing out a message in-game shortly.
Storm Not Correctly Pausing Prowess After Heavy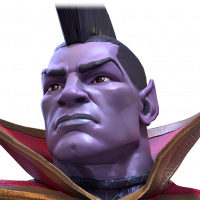 Xylph
Posts: 20
★
@Kabam Zibiit
Hey. One of storms abilities is that after a heavy any prowess on her gets paused for 10 seconds, however as you can see in the video clip this ability isn't functioning as intended. I was at 4 prowess, did 2 heavies and I did not gain any new prowess as I didn't crit however the prowess continue to expire only pausing for the duration of the heavy. I did around 10 fights and the heavy pausing only worked for 1 fight allowing me to build till 55 prowess however for the other 9 they did not work and I was only able to build 20 ish. This bug majorly affects the amount of prowess you can build.
https://youtu.be/PjDfZS96m7k