**BANQUET EVENT PSA**
To fully participate in the upcoming Banquet's Alliance Event you will need to be in your alliance for 14 days prior to the event's start date on December 20th. That means, stay in your alliance from December 6th onwards to enjoy all there is to offer in the Banquet event.
**Not Another Anime Reference Solo Event Returning**
This solo event has been fixed and will appear in game again on December 10th and will run through the 17th.
Reminder: This event is available to Paragon+ Summoners
The Future of Side Quests and the Community - a message to Kabam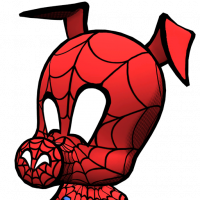 XXGhost_RiderXX
Posts: 240
★★★
I must say, recently (over the past few months) I have found side quests to be rather boring, and unnecessarily time consuming and tedious, especially considering the menial payout. EOP has been a blessing (I'm currently thronebreaker... probably gonna be paragon in 2+ years at this pace) but events like this aren't for everyone (literally and figuratively). I understand not everyone feels this way and that rank will/does affect a lot, however, Contest of Champions is a player driven game (kinda why Realm of Champions up and died after a bit of time), and I think it's time Kabam consult the community on what they want from an event, especially if it's going to be a month long.
Now, I understand things are planned months and months ahead, and side quests often correlate even if briefly to the event quest/champions released for a specific month; and there obviously will be caveats to this, such as not everyone getting what they want in terms of an event, prizes, etc. But I think the community should really be involved in this process.
As for how something like this can be figured out, I was thinking along the lines of maybe conducting a poll to figure out which past side quests were most appreciated/desirable according to the community. This will then be followed by several propositions (from the community) which would be similar to, but not the same as, the most desirable/appreciated past side quests. From there, Kabam could cherry pick the options they like (with any alterations if necessary), and conduct a summoner's choice styled poll on these events. This will both get the community involved and bring more interest into the rather lackluster side quest lineup.
That's it for me mostly, however, if anyone else has any recommendations, feel free to drop a comment, and y'all have a great day
Post edited by Kabam Porthos on