**BANQUET EVENT PSA**
To fully participate in the upcoming Banquet's Alliance Event you will need to be in your alliance for 14 days prior to the event's start date on December 20th. That means, stay in your alliance from December 6th onwards to enjoy all there is to offer in the Banquet event.
**Not Another Anime Reference Solo Event Returning**
This solo event has been fixed and will appear in game again on December 10th and will run through the 17th.
Reminder: This event is available to Paragon+ Summoners
INCOMING BUG FIX:

We'll fixing an issue with the Side Quests where all difficulties had the same Selector rewards.

We've fixed the Selectors in Threat Levels 4, 3, 2 and 1 to no longer contain rewards for Progression levels above the target audience.

Threat Level 4 rewards cap out at Thronebreaker
Threat Level 3 caps out at Cavalier
Threat Level 2 caps out at Uncollected
And Threat Level 1 has rewards for Proven
Battlegrounds match forfeited without my choice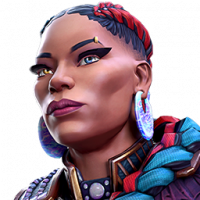 DuelEagle
Posts: 5
★
I just played a battlegrounds match where I won the first round and in the second round we both put Nick Fury as our defenders and my opponent took in a falcon while I took in guardian. I ended up taking down the Nick Fury with 30 seconds left on the clock and it instantly said match lost and that I had forfeited. Looking at the match record screen it doesn't even show my first round win. Wondering if this is a known bug?