UPDATE: A new Hotfix (v32.2.3) is now being released to address this issue. Please keep an eye on your App Store for this update to address the below issue.
We are currently experiencing an Error when Summoners view a Champion's Synergies while in the Champion Selection screen in Arenas and Duels. We are aware of this issue and are working on a Hotfix to address it. In the meantime, please avoid using the synergy menu to prevent this error and crash. We apologize for this inconvenience. Updates will be posted here:
https://forums.playcontestofchampions.com/en/discussion/293506/error-when-looking-at-synergies-from-champion-selection-screen
5 Star Shards More Available - Crystals Tuned To Nonsense?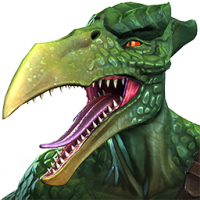 SgtSlaughter78
Posts: 447
★★
So, this month sees opportunity to garner decent amounts of 5* shards, living up to Kabams promise.

However, it looks like they've cranked the 'rubbish pull' knob up to level 5.

In my alliance today we've had:

3 KKs
2 Luke Cages
2 IPs
1 She Hulk.

In one day.

No need to pop into this thread to tell me it's just RNG, thanks. It is my firmly held belief that it's not. It's weighted. There are parameters used.

Interested to see if any other alliances have experienced similar recently.

This discussion has been closed.