**BANQUET EVENT PSA**
To fully participate in the upcoming Banquet's Alliance Event you will need to be in your alliance for 14 days prior to the event's start date on December 20th. That means, stay in your alliance from December 6th onwards to enjoy all there is to offer in the Banquet event.
**Not Another Anime Reference Solo Event Returning**
This solo event has been fixed and will appear in game again on December 10th and will run through the 17th.
Reminder: This event is available to Paragon+ Summoners
Featured Hero Crystal Drop Rates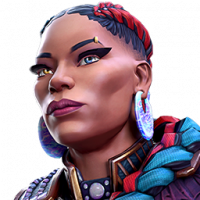 Nichoas_1
Posts: 114
★
I really don't like to come on here just to be negative but for YEARS this game team has said drop rates for all champions is the same…ok. Explain to me why I've opened 73 featured 6 Star crystals and haven't pulled Quicksilver not ONE DAMN TIME. Not even once. I've only pulled Galan, Og SW, and Negative once a piece. There is no way with a 24 champ pool someone opened over 70 crystals and misses a champ. I call bs on that.

Personally I'm at end game content and there are only a handful of champs I do not have. So when I go back to do things like gauntlet just for shards and still can't pull one champ out of 70 some collective crystals for this featured and im just losing motivation to keep playing. It's not fun when everything is done and all your acquisitions rely on rng that won't help you to save your next video game life. Bro you guys should literally GIVE me the champion at this point. It's absolutely absurd
Post edited by Kabam Jax on
This discussion has been closed.