We are currently experiencing an issue causing a delay in delivery of Summoner Advancement, the Alliance Quest event, and other 3-Day X-Men use event. We are working to resolve this, but it will likely take a few days. We will ensure that these rewards are delivered to affected Alliances. Please do not change Alliances until your rewards are delivered.
Connection issues following the 17.0.2 update (merged threads)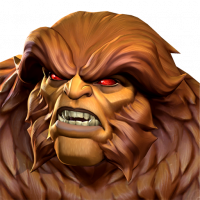 Josh056
Posts: 116
★
So I downloaded the new update that was released today. Now the game is completely unstable. I've spent way too much money on this game to be constantly dealing with this. I just want to play the game and enjoy it.
Post edited by Kabam Porthos on
This discussion has been closed.