iPhone 6S poor performance, input lag and LOW fps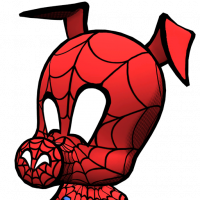 Chovner
Posts: 694
★★★★
I'm currently gearing up for my 1st LOL run and farming potions and revives to help me through it, but even facing ROL Winter Soldier I see a big decline in input lag, and very low FPS (frames per second). It gets worse the longer the fight goes, and in this current state I know I won't be able to complete any path on LOL with the game running this terribly.
The video below is a little long, but it shows the current download speed my router is giving me at 92.8 Mbps which should be plenty fast enough, I have a good connection and my battery is at 70%. I switch over to my storage setting and I have plenty of free space at 20.4 Gb so there is no issue with my phone performance.
When I switch over to the game you see how many times I have to tap to get Star Lord to hit a 5 hit combo, and you see the input lag between when I tap the screen or swipe forward/back and when SL actually moves. Imagine trying to get through any LOL fight with a perfect run with the game running like this. As the fight goes on, it looks and feels like the game just drops frame rate considerably, and during a long LOL fight this gets even worse.
What is being done to get the game running in any sort of acceptable way? If I were to run LOL right now I'd burn through all my resources and units halfway through a path when I know that I should be able to finish it with what I've prepared so with units, revives and potions.
iPhone 6S 32 Gb
20.41 Gb available
iOS version 11.2.6
Currently sitting within 3 feet of my router for best performance and high speed 5g internet
https://youtu.be/lWztpZNbOPo