LF Active members for 5x5 AQ and t3 war alliance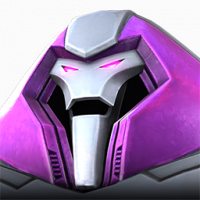 Unsung
Posts: 42
★
All The Dark Army United (D A U) here,

About Us: We are an established alliance with organization. Our current rankings are the following; AW Tier 3 (Gold 1) and AQ Expert tier. We run map5 all 5 days with 3 bgs and complete 100%.

Run Down:
AQ - We Run 3 Bgs Map 5 (occasionally map6 2Bgs)
AW - We Run 2 BGs. Gold 1 in season
Events - Item Use and Completion - We always get the 250 4* shards
SA - we hit every week
Duels - Mandatory
Donations - 135,000 gold. 30,000BC. 12,500 Loyalty.

Who we are looking for - Players who can handle their own path in Map5. Players requesting to join should have good number of champs to handle AQ and war simultaneously. You need to have CHQ app for communication with the alliance.

To Join request in game D A U, message an officer or on line message line ID or CHQ: unsungspurs

Note: D A U (spaces between the letters which are required for searching the alliance)

Thanks for looking!