Compensation for the Issues that we experienced on November 8th and the rewards that were unable to be claimed due to those issues are being sent out via in-game mail on November 15. Alliance War season rewards will be sent out on approximately November 20. Leaving your Alliance prior to this will result in missing out on your season rewards.
Dark Artifact Crystals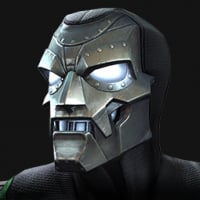 Batty_Numppo
Posts: 232
★
I think I see a problem with these crystals.

For advanced players who have access to 5* crystals, doing every milestone everyday is just enough to get three crystals. However, I don't think it's enough to get three of ANY crystal - because the 6 crystals rotate each week in sets of 3, you will only get enough for a third crystal in the final week and will only be able to spend it on the three crystals available that week. That's kind of not cool.

You said one of the main attractions of these new crystals was the chance to get a specific champ. Well for me, that's StarLord, but according to the schedule of his crystal's availability, I will only be able to take two chances at him instead of three. Whereas, if i or anyone else wanted Quake or Voodoo, there are three chances at those champs.

Again, not cool. Unless I'm mistaken, so please tell me I am.