Earlier today, there was an issue where Summoners that logged on shortly after the Login Calendar switched over for the day didn't receive the Cosmic Ghost Rider login crystal. We've fixed the issue for players receiving the crystal now but will have to collect data and send out the crystal to all players that didn't receive it next week. We apologize for this inconvenience and look forward to making it right for you all.
Champions I'd like to see added to the contest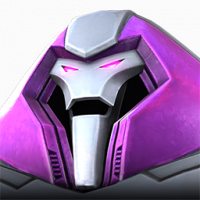 Molo
Posts: 22
Odin
Galactus
Enchantress
Beta Ray Bill
Heimdall
Silver Surfer
Adam Warlock
Professor X
Quicksilver
Havok
Nova
Mr. Fantastic
Sif
Domino
Valkyrie
Ronin (not the accuser)
Human Torch
Forge
Thing
Kitty Pryde
Invisible woman
Nick Fury
Apocalypse
Mystique
Dr. Doom

This discussion has been closed.