Summoners, the Necrosword Crystals (the crystals in the Knull Cavalier Preview Bundle) currently have a higher than intended drop rate of 6-Star Champions.

We will be leaving the crystals as is for the time being, but will be correcting the drop rates before Knull receives his official release on October 28th. To ensure that this does not affect anybody that purchased this preview bundle, we will be auto-opening these crystals before that date, but this means you will not see what you received. To avoid any confusion, please open your crystals yourself ASAP.
Really???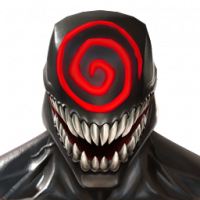 Spidermonkey902
Posts: 63
★
This game should be moving forward but it seems to have come to a complete road block! Prices should be going down for content around 4* yet you give us offers with a 400% increase in price from previous offers how is this good business? Why bring out 6* if you aren't going to make the game go forward its impossible to build up to a 6* if you can't even rank your 4* without spending rediculas money how is that moving forward? I think you need to take a good look at what offers you are bringing out instead of insulting your dedicated players with price increases on what should now be redundant characters stop making the content harder until you bring the resources needed to get to that level to a better price point and please don't insult us with 400% increases in price for very little added value it's shocking that a company is treating its player base this way no wonder people have had enough I use to see this game going on for years but the rate your going I doubt you will see next year. I hope you take my comments as constructive criticism I love this game I just hate what your doing to it I think I speak for a lot of players when I say that.