Intelligent AI selecting Unique synergy in Arena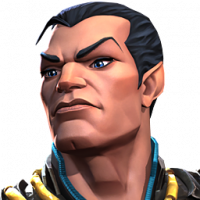 winterthur
Posts: 5,283
★★★★★
Fought a team of Black Bolt, Karnak and Medusa in arena. The Inhuman Family Synergy popped up at beginning of fight.

I assume that the synergy attributes really works. How does AI knows to select the team this way? The RNG % must be real low but it still happened.

Anyone else seen something similar?