Summoners, the Necrosword Crystals (the crystals in the Knull Cavalier Preview Bundle) currently have a higher than intended drop rate of 6-Star Champions.

We will be leaving the crystals as is for the time being, but will be correcting the drop rates before Knull receives his official release on October 28th. To ensure that this does not affect anybody that purchased this preview bundle, we will be auto-opening these crystals before that date, but this means you will not see what you received. To avoid any confusion, please open your crystals yourself ASAP.
Am I lucky or not??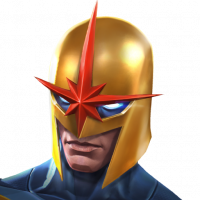 NEO_mr_Anderson
Posts: 1,074
★★★
Listen, I don't want to complain, but, in the last month, or so, this is what I got from crystals (the ones with circles).
I am very happy to get new champs, but, my problem is resources.
Since I don't get many copies of the one I have, I have problems to level/rank em up. I'm back from a 9 months hiatus and missed, what I've heard, a lot of frre stuff from Kabam.
I'm doing a lot of grinding, both arenas and quests, to get resources.
So, is thare a way to get iso that I don't know???
And, btw, Thor as been the 3rd 4* I got and never got another one.