What in the name of baby Jesus is up with this lag??!!??!!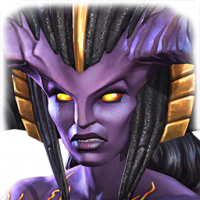 Bman
Posts: 177
★
Updated a few hours ago. Played all available aspects of the game since I updated. EVERY SINGLE ASPECT OF THE GAME IS BEYOOOOND LAGGED!!! My God, seriously??? Menu's? Lag. Champ select? Lag. First 5-10sec of EVERY SINGLE FIGHT? Laaaag. Everything in the game is lagging like somebody just cleared my "help". By the way, u said u fixed the whole "help" thing like 8 months ago. U didn't! I've seen ppl on a dozen different devices dealing with the exact same thing, so it's not just me. Don't expect my details to matter since it's so wide spread, but I'm on iPhone X ios11. Dealing with it in all menu's, all fights in all aspects of the game. Please fix!!! Emergency maintenance??
This discussion has been closed.