**KNOWN ISSUE**
Some items are displaying erroneous star ratings. This seems to be happening most on items where typically there are no star ratings. We have found the cause for the issue and it will be resolved, targeting mid-late next week.
300k 5k prestige looking for gold 2-3 ally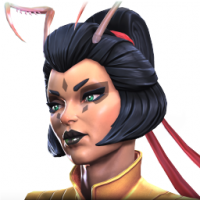 Pazinator
Posts: 69
★
Hi all, I am after a new alliance that is in gold 3-2 I am a very active player and want 5x5 aq.