UPDATE: A new Hotfix (v32.2.3) is now being released to address this issue. Please keep an eye on your App Store for this update to address the below issue.
We are currently experiencing an Error when Summoners view a Champion's Synergies while in the Champion Selection screen in Arenas and Duels. We are aware of this issue and are working on a Hotfix to address it. In the meantime, please avoid using the synergy menu to prevent this error and crash. We apologize for this inconvenience. Updates will be posted here:
https://forums.playcontestofchampions.com/en/discussion/293506/error-when-looking-at-synergies-from-champion-selection-screen
I figured out who the "blue guy" is.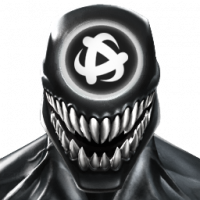 TanukiTales
Posts: 115
★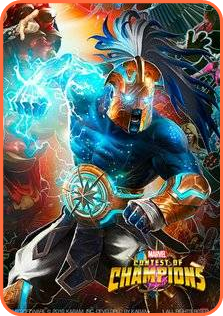 So, I've incorrectly believed up to this point that this was meant to be some host of the Unipower, possibly Ares. But it just clicked in my head now, with that belt, who it most likely actually is.
With Act 6 being teased in data-mining, I will bet you dollars to donuts that is Tryco Slatterus, The Champion, one of the fellow Elders of the Universe.