Certain characters causing the game to crash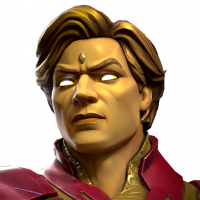 axtell5000
Posts: 9
Hi All
I know this game crashes way to much and fixes (if any) take an eternity to do, but to me when some characters are shown the whole app crashes. For me those characters are:
Masacre - Definitely main culprit. Even if he just appears on the landing screen
X-23
Cable - His victory sequence just cuauses screen to go blank
Has it happened to anyone else
Thanks
This discussion has been closed.