Bland, needs some serious reworking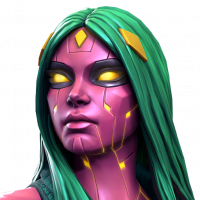 Argent
Posts: 3
I want to like this game. I really do. But the fact of the matter is, its boring, and while in concept it seems like it could be the best fighting game in the history of mobile fighting games, it falls so short on execution that it's a disaster. When I play a game like this, I want a reasonable roster from the get go and to be able to unlock more as I progress through the story and get achievements. I want combo attacks made by inputting specific attacks in a certain order, resulting in a new move all together. Right now, this game is little more than a blatant cash grab that's just taking up memory on my iPhone. But it doesn't have to be.

Lets start with the biggest offender: characters. The way they are unlocked, the way they work, what's wrong now, and how to make it good. First, the starting roster. Its too small. When I play a fighting game, I want a wide assortment to choose from from the get go, and to unlock more as I progress or get achievements (defeat X by doing Y, do <insert move here> ## times, etc.) Not using in game currency to get crystals which may or may not have the hero I want. That alone would drastically improve the game, but there's more.

Moves. Look at any fighting game that's not on mobile, and you'll notice something in common: entering a certain series of attacks in a specific pattern results in a new, stronger move. Not just the series of light, medium, and heavy attacks you just used, but a new single strike special to that character. The Haduken of Street Fighter, the "Get over here!" of Mortal Combat, etc. are prime examples of this, and its things like that that I want to see more of in this game. Right now every single character has the exact same play style, with the only things setting them apart being a passive ability and a super attack. I want more. I want to see Spiderman use webs to pull in opponents, I want Captain America to throw his shield with the right input, or Hulk to do a "Puny God" thing. Not just light, medium, and heavy attacks.

Next, on the subject of characters, balance. Right now, those with money get the best heroes, and thus have an advantage over those who just want to enjoy the game. Its not fair. Heroes should be on equal ground. I get you need micro transactions to make money, but use it to unlock heroes early, not buy ones that are stupid powerful.

Finally, combat itself. Its too easy and too fast. Not the moves or anything like that, but the health. It drains so quickly, the match is over in a couple of seconds. When I'm fighting someone, I want both sides to struggle for at least a couple of minutes, not get ten hits in and its over.

With these in mind, I hope you guys will look into it and make this game the great fighting game it can be. I know you have the ability, and I know this game has the potential, but right now, its just a waste of memory on my phone.