Summoners. We are aware of issues with Alliance Wars Enlistment/Matchmaking. We are exploring the cause of this issue and possible solutions.
Trial boosts are a liability vs Dormammu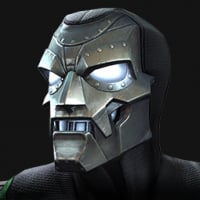 Clyneva
Posts: 17
★
I just went into Epic Day 7 Trials. Got through the first 3 fights fine. Then I hit Dormammu and his degen just starts wrecking my entire team. At first I didn't realize what was going on. I thought maybe I was just accidentally triggering Dex.

I lost most of my team before it hit me that it was the buffs from the boosts. When the initial arc-overload runs out? Start the fight with a degen for 75-100% your health. When the unstoppable from using any special runs out? More degen. I couldn't tell, but I think the Phys/Energy Resists cycling might also cause a degen. None of my fights lasted long enough for me to find out.

Is this really intended? What's the point of spending a week collecting these boosts if there's a chance they just straight up ruin your run?

TLDR: If you see a Dormammu on your path don't pop the buff boosts, or wait 30mins for them to time out.