As we continue to work to address ongoing issues regarding Parry and Evade, we will be extending the Week 4 Quest of the Summer of Pain and its Solo Objectives by 1 week to better allow you to complete this content. This will not result in next week's content being delayed.
5* hawkeye rank 2 or 4* blade rank 5?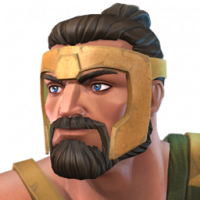 JJPThor
Posts: 44
★
Hi all,

I have just managed to get 3 T4cc of the same class (skill) for the first time. I have a 5* rank 1 Hawkeye which is the best 5 star champ I have out the four I've got and I have a duped rank four 4* blade. Is it best to take blade to rank 5 or take Hawkeye to rank 2 and start concentrating on ranking up a 5*?