**UPDATES TO ENLISTMENT GIFTING EVENT:**
To prevent exploitation, we will prevent new Accounts from being able to Gift enlistment crystals. We will also be taking action on those who are using 3rd Party Sellers, Bots and other farms to gift themselves mass amounts of Enlistment Crystals. Lastly, we will be adding an expiration timer to Enlistment Crystals. All unopened Enlistment Crystals will expire on Oct 18 @ 17:00 UTC. For more information, please see this post:
https://forums.playcontestofchampions.com/en/discussion/346104/updates-to-enlistment-gifting-event
**KNOWN ISSUE**
We have adjusted the node placement of the new AW maps to better allow path traversal. As a result, defender placements have been reset. Please, take a moment to re-place your defender setup. We will be pushing out a message in-game shortly.
Scammers and prankers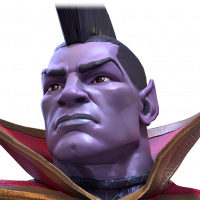 Anuslayer420
Posts: 1
So I just experienced something for the first time which I found very difficult to believe could happen.
It started with an officer pulling "a prank" as he called it but really just did it to piss off the whole alliance because of some internal problems. This happened hours before summoner advancement finished.
I dedicated many hours this week to make sure all the events were being completed (30k SA) (25K arena event). After getting kicked all of us rejoin and discover that despite our names being on the list(see screenshots ign:anuslayer420) we apparently still don't qualify for events.
I understand that was put into the game to prevent alliance hopping, but there has been no fix or solution for this type of alliance scamming.
I thought id just bring it to people's attention and hope to get a response if these kind of things can be prevented in the future. I'm not begging for rewards but it's just sad people can do this.
Sorry for the long post.
Below is the member who scammed be careful adding him to your alliance
[Images removed by moderator as per
forum rules
]
Post edited by Kabam Zibiit on