UPDATE: A new Hotfix (v32.2.3) is now being released to address this issue. Please keep an eye on your App Store for this update to address the below issue.
We are currently experiencing an Error when Summoners view a Champion's Synergies while in the Champion Selection screen in Arenas and Duels. We are aware of this issue and are working on a Hotfix to address it. In the meantime, please avoid using the synergy menu to prevent this error and crash. We apologize for this inconvenience. Updates will be posted here:
https://forums.playcontestofchampions.com/en/discussion/293506/error-when-looking-at-synergies-from-champion-selection-screen
Is this a JOKE!?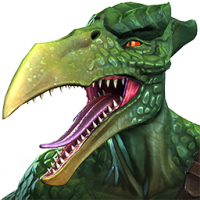 Nito
Posts: 68
★
What in the WORLD is going on with the energy requirement for the beginner difficulty of the Nick Fury Recon mission? Normal through Epic difficulty are all the same map, with 2 paths and requires 36 energy to explore 100%. But Beginner has SIX paths and requires 152 energy to 100% explore! Is this a mistake? Or is this really such a blatant energy/units sink? I've posted screenshots. Please change this Kabam, this is ridiculously dumb.
This discussion has been closed.