My account got scammed in and I can seem to get it back. Please let kabam see.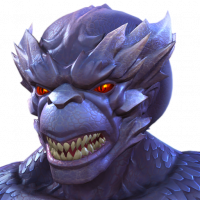 xXGrim_ReaperXx
Posts: 2
Here's how it all started a random player requested to be my friend, and being me, **** accepted the request. So he was talking to me about trading another account. So I was like "please don't scam me" . So I told him my account for his and guess what I got scammed. So please share this to kabam anyone. Because there is a lot of hard earned champions and stuff on it. Please help
This discussion has been closed.