**KNOWN ISSUE**
Currently, Alliance Prestige (as it concerns Alliance Quests) is not taking Relic Prestige into account. If possible, we are working to address this for the next round of Alliance Quests but will have more information for you when it is available.
Baned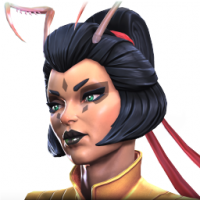 Felipkb1
Posts: 3
I spent a lot of time in this game and after a while without playing I decided to install the game again and to my surprise my account was banned permanently please please revoke this banishment because I invested a lot of time and money in this game and I intend to play again again I wish a lot to return to play now thanks the attention.
This discussion has been closed.