Get a Free 3-6 Star Baron Zemo this Week!
Log in to the Summoner's Market at
https://store.playcontestofchampions.com/
and claim the Baron Zemo Selector between 10am PT November 24 and 10am PT on December 1st.
Proven and Below: 3-Star
Conqueror/Uncollected: 4-Star
Cavalier/Thronebreaker: 5-Star
Paragon/Valiant: 6-Star
You can only claim this Baron Zemo one time. The Baron Zemo is delivered as a selector, claiming it will require you to choose your rarity immediately. If you plan to change your Progression level during the Cyber Week event, we suggest you wait until you have made that change before claiming this selector.
Due to issue with the "Not Another Anime Reference" Solo Event, we will be disabling the event for the time being. We will return the event at a future date when the issues have been resolved. We apologize for the inconvenience.
July 4th whale out- happy or sad?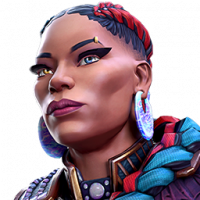 Aldac
Posts: 473
★★★
If you took advantage of the July 4th offers for the various 5-star/6-star crystal shards, on balance were you happy or sad with the results? A couple of guys in my alliance pulled a good champ but but it seems meme champs were on the warpath this year, at least in my 5 and 6 star roster 😫

I remember this time last year and being super hyped afterwards- the Marvellous crystal
from the top unit offer was a huge plus and meant everyone who got it was guaranteed a good new champ. I think I'll find it difficult to get that hyped to spend so much again.

Yes, the free 5–star shards were great and all the other stuff is technically free in addition to the units but we all approach July 4th like MCOC Christmas so it's hard not to feel hard done by when you have poop in your stocking 😫

Trolls, troll away. It's just a **** poll.
July 4th whale out- happy or sad?
54 votes