Crazy awesome freaking luck!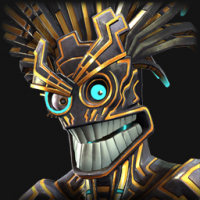 WardenZero
Posts: 636
★★★
So I just opened the Mutant crystal from the Summoner Appreciation calendar and all I wanted was to dupe my Domino, who's my only maxed champ. I spun it, and it started to slow. I saw it drift gently over 4* Havok and I was saddened...until the next champ was a 4* Dom! The one thing I wanted! I've been looking to dupe her for so long now!

Ps. On my alt, I pulled a 4* Nightcrawler, so pretty awesome luck there too!


Pps. What'd all of you get?