Namor bugged on psychic thorns aw node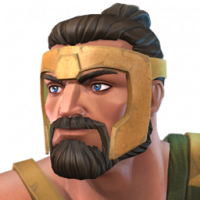 Zer0bits
Posts: 104
★
So I brought Namor for the first time on psychic thorns Aw node after watching some YouTube videos of his effectiveness on that node.
In the YouTube video it clearly showed that he was bugged and took full damage from performing a standard combo and damage was not being reflected back when he finished attacking, his sp3 also healed him close to full health.

My experience today taking these nodes was quite different: he took reduced damage from psychic thorns with standard hits (which he should have per his sig ability). His sp1 took full psychic thorns damage (although it should not have since he's attacking) and his sp3 did not heal him at all. Damage was also not reflected back when attacking as it should have been.
Please work on and push a fix for this issue as this is one of the most difficult AW nodes for top tier players.