Getting back into it and need help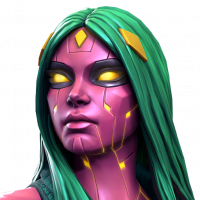 GalacticHitchhiker
Posts: 4
★
Good afternoon guys,

 

I've been searching online and seem unable to find any solid advice, so I thought maybe someone on here could answer or point me in the right direction.

Bit of background, played this game last year and got to level 40ish just messing about, and I have just started again and have played every day for the last month, what I'm trying to find is a strategy or guide that will tell me what's the best thing to spend my time, units, masteries on etc, I have bought the summoner's sigil for the month as well. I have also 100% act 1, 2, and 3 and now trying to work through act 4 but am struggling with my heros.

I've heard a lot of rules people say are a must like not spending units on the specialist crystals, and unlocking Parry as early as possible, is there a sticky or a guide that I'm just being stupid and can't find?

My 4 star heroes are Quake, Ghost, Ms Marvel, Dormammu all rank 4 level 40. Mister Sinister, Crossbones, Black Panther, Joe Fixit, Ant-man rank 3 level 30. And then these are all rank 1 level 1 Green goblin, The Hood, Annihulus, Vision, Spiderman (miles) Duped, Karnak, Loki, Gamora, Moon Knight, Juggernaut

What I'd like to know is

Who should I upgrade?

Should I upgrade any of my 3 stars?

How do I get tier 4 catalysts so I can upgrade my higher level champions? Completing daily proving grounds seems to get me so little.

What should I be spending my units on?

What should I be spending my battlechips on?

What should I be spending my Glory units on?

Is there a set standard of what to use energy on everyday? I usually do the proving grounds first, then event quests then left over energy on story?

I know this is a lot of questions, but any help would be appreciated.

Even if its links to sites I may have missed that are obvious to people who have been playing this game for a long time


Thanks in advance!