Game Service Interruption: The Contest is currently experiencing server latency issues resulting in some slowdowns and errors. We are working to resolve this as soon as possible. Thank you all for your patience.
Weird enhancement interactions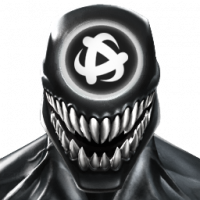 Lovejoy72
Posts: 1,509
★★★★
These symbiote enhancements are truly just the best, no complaints!

But...

They do have some funny interactions in actual play.

The ability accuracy reducer works on enemies it should not, like other symbiotes!

The true strike buff doesn't generate the evade fail message, so the non evade still sets off unfazed.

The "face me" buff works on bleed and poison (unlike ghulk), but didn't show up with Dorms degen (which does work with gladiator hulk).

The total carnage buff, tho, that sucker is like having dominos sp 3 on every hit. Please try it, you won't regret it.