Recruiting - On the Cusp of Gold 1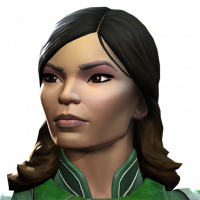 savemejebusx
Posts: 47
Hi Guys, we are [F.W.D] Just a Game.

We are currently in Gold 2, and are around 2 or 3 decent players away from being able to realistically challenge for Gold 1. It seems like every season so far we have failed due to inactivity of a few players.

So here are the requirements.

1) Be active.
2) Have at least 3 r4 5 stars.

There may be wiggle room on 2) but being active is imperative.

We run map 5x5 and we have a laugh in our line groups.

Add me on line: itivvy

Or in-game : Save Me Jebus

Thanks for reading guys.