Friend request Disconnect. [Merged Threads]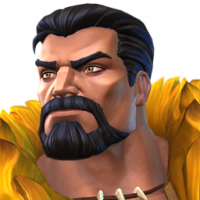 savemejebusx
Posts: 47
This is the third time I have a had a friend request from the same 1 star account. I forget the full name and next time I shall screenshot it to show you, but it was something like "Hello *name*"

The account was a one star with around 400 rating and I rejected the request each time.

It was only on the third request that I realised as soon as i clicked reject that my connection dropped on my game, and thinking back it did it the other two times this person sent a friend request.

I wouldn't have even brought it to anyones attention if I hadn't just read an article about how receiving a certain message on PS4 can brick your PS4, and it made me think about my issue and if there was a possibility of it being similar.

Anyone else had anything like this happen?
Post edited by Kabam Lyra on