Game Service Interruption: The Contest is currently experiencing server latency issues resulting in some slowdowns and errors. We are working to resolve this as soon as possible. Thank you all for your patience.
Fantastic 4?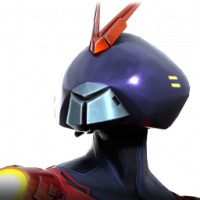 Craigpatrick31
Posts: 8
So many people love this game but are annoyed because there is no fantastic 4. You NEED americas first family. Heres my idea.

Mr Fantastic:

Unique abilities:

Stretch evade: reeds powers mean he can stretch and evade attacks with a 65% chance.

Signature ability: silly stretch(at dupe level 99):

Reed has a 100% chance tostretch his face funnily every 30 seconds, making the opponents accuracy fall.

The invisible woman:

Unique abilities

Invisibility: after every special attack, sue turns invisible, giving the opponents 90% chance to miss.

Signature ability: force field (at dupe level 99):

When below 50%, sue creates a forcefield for 5 seconds, meaning opponents cant hit her.

Human torch:

Unique abilities:

FLAME ON!: whenever the human torch is hit, the opponent takes damage from the fire.

Heat sig: every special attack gives the opponent incinerate.

Signature ability: Extended flames(at dupe level 99):

With concentration, each incinerate lasts 65% longer.

The thing:

Unique abilities:

ITS CLOBBERIN' TIME!: Ben clobbers his opponent with a heavy attack gaining stun due to the hit.

Sig ability: extra clobber (at dupe level 99):

If ben gets hit when below 50% health he gains a super fury, increasing his attack by 90%.

What do you think? Any abilities to be added/removed?