**Login Issues - Update Aug 9**
Hotfix 36.1.1 is now live. This fix targets errors while logging in that some summoners faced. Manual update may be required.
Unhelpful support and form letter replies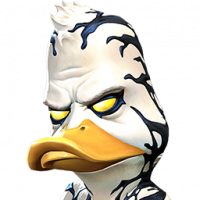 RichardSlugberg
Posts: 76
★★
I'm hoping we can keep this discussion civil and I'll start by asking anyone from the community replying to keep that in mind.
I have seen many complaints about unhelpful support resolutions and I am in the process of experiencing one myself now. I can understand that there needs to be a barrier to entry due to the sheer number of support requests that must be issued.
The issue I've seen come up that seems to lend itself to a squeaky wheel solution, the loss of progress and the game kicking you out of the quest, is also the one I find myself in.
Support will state incorrect facts, not lying maliciously as I'm sure they are without power, stating that it's an unrecoverable issue.
They respond with form messages that indicate they didn't read or understand the issue.
They'll respond with followups with the exact same message, while we the players bother to read the message it's clear support does not.
They "close" the issue without confirmation from the customer
It forces us to have to continually hound support - costing resources that could be handling other problems, and the answer usually only seems to be resolved when posting on these forums from my understanding.
I would like to know if the Kabam Support/case reporting should even continue to exist. I imagine Kabam is spending a good amount of money to contract a service that only frustrates customers, I can't image that support email being helpful to anyone - the form reply even says to report the crash to the game team which seems redundant. Is the preferred method of support resolution to simply post here and take out the middleman?
It feels wrong to attempt to skip the process by posting my issue here as a "fix/restitute *my* problem" instead of as a bug tracking and reporting mechanism, but if that's the only effective mechanism available that's what we have to do.