Get a Free 3-6 Star Baron Zemo this Week!
Log in to the Summoner's Market at
https://store.playcontestofchampions.com/
and claim the Baron Zemo Selector between 10am PT November 24 and 10am PT on December 1st.
Proven and Below: 3-Star
Conqueror/Uncollected: 4-Star
Cavalier/Thronebreaker: 5-Star
Paragon/Valiant: 6-Star
You can only claim this Baron Zemo one time. The Baron Zemo is delivered as a selector, claiming it will require you to choose your rarity immediately. If you plan to change your Progression level during the Cyber Week event, we suggest you wait until you have made that change before claiming this selector.
Merging multiple accounts to one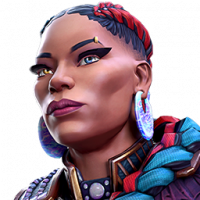 WinningChamp
Posts: 6
Need some traction on this as I log in/out of multiple accounts. Kabam could make it so much more user friendly if I can merge into one account. It also helps the Alliance so others can join rather me taking multiple spots within the same alliance. This has been a point of discussion since February but no traction yet? Kabam help please...