King Groot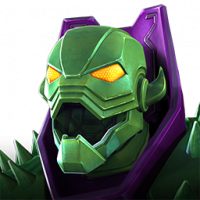 Kerneas
Posts: 285
★
Hi guys, I have been thinking a hit about King Groot and I would like to know what do you think about some minor potential changes. So currently, KG has giant Health poll but on the other hand tiny Attack. He is mostly useful in AW defense and in my opinion he has not much other use.

So here's what I'd like to see: I think his furies should have slightly higher chance to appear, so his attack is a bit more balanced. This would of course mean lowering his HP additionally. Furies should trigger only by landing succesful hits, so he isn't too annoying as a defender.

So what do you think guys ? Would you like these changes ? Or do you think he should stay the way he is ? Please comment on this post so that I can maybe learn something new about him.