**Known AQ Bug**
We are aware that some alliances encountered a bug during this last AQ that would not allow them to start maps on certain days. We know this has impacted your rewards.
We have been looking into the cause of the problem and once we have resolved it we will explore how to make things right for the impacted alliances. We will provide any additional communication in
Summoners! The Tiered Unit Offers available during the Summoner Celebration sale are only available until July 4th at 10 AM PT, unlike the Unit Store offers, which are available until July 5th at 10 AM PT. We apologize for any inconvenience or confusion this may cause.
Duel Credits and Other Suggestions.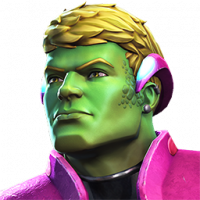 SarcasticTaurus
Posts: 444
★★★
Since the disappearance of the event duels. I think a reasonable suggestion is to take away duel credits altogether.

With that, during the solo events, replace the duel credits with something else. Also, since most of us duel for practice, take away the limit on with we can duel a target, so yes, infinite tries.

Only seems right, and while I am at it I have some other suggestions:

1. The cap for T1A's should be raised to 20. (Restricted to your normal terms; level 40+, uncollected, etc.) Maybe raise the T1, T2, and T3 class catalyst also. +2 should do it.
2. Add another T4B milestone, maybe at 3 million mark.
3. The 5* are getting plentiful, and need an addition to a 5* basic arena.