Searching for skill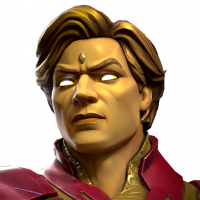 nilaebran
Posts: 103
★
We are a platinum 3 ally trying to reach platinum 2 next season in alliance war and we are searching for a couple skilled players to join.
We do aq 66655 (354k gold, 25k loyalty, 62k battle chips every week) for top 90 placement. Prestige required: 7500 (or at least two maxed 5*s). No minimums are required in any event, still we hit ranked rewards everytime
If you wanna join add me on line (or contact the leader and officers of my ally). Same id everywhere.