What do you think about changing the 3-day Alliance quest rewards? (X-men use, Item use, etc.)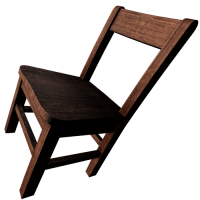 PsychoticReapr
Posts: 1
In these Alliance quests we bust our 'humps' using particular heroes or using items and only receive the rewards from the highest Milestone that we've accomplished. What if they make the rewards all of the acheived milestones instead?

So that would mean each member of an Alliance that completes all 12 Milestones would receive:
3* shards = 2400
4* shards = 1675
5* shards = 125
PHC = 12
Units = 225
T1Alpha F= 1500
T1Alpha C= 4
Basic T1 = 1
Basic T2 = 3
Basic T3 = 2
Full En Ref= 12

This would help low level Alliances and high level Alliances alike.

The only aspect I can see Kabam not liking is giving 225 units to each member. Drop rates on the PHC's is horrible so 12 of them probably won't even get a 4* but it is a better shot at one.
What do you think about changing the 3-day Alliance quest rewards? (X-men use, Item use, etc.)
2 votes