Things I'd like to see to improve the user experience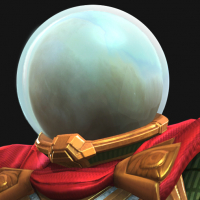 Chimpyboy
Posts: 46
★
Everyone may not agree with all of these, but for the sake of starting the discussion, here are my top requests:

- make the potion trade-in event a permanent feature (ie: I can always trade 2 lv2 pots for a lv3)
- allow summoners with a minimum team rating to just trade energy for some of the daily and class cat quests and get the rewards - instead of having to babysit their device while it autoplays the entire thing.
- a sorting feature in the item overflow, along with the ability to sell items directly from the overflow
- also, a way to identify arena boost types in the overflow (right now you don't know if it's a 15 or a 30min boost)

Now the one everyone talks about - the summoner level cap.

It should keep going above 60 - and since they track everything we do, it would be easy to grant everyone back-rewards and summoner levels based on activity since hitting the cap.

If the level isn't going to change - there should be a "level 60" version of all greater and lesser solo crystals - to get rid of the XP boosts.....but even then, those crystals need a refresh anyway - maybe save people some cat quest grinding by adding in class cat crystals?

That is all - let the banter begin.