A5 Ultron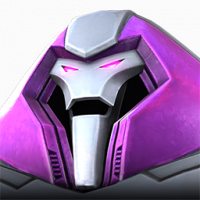 Marri_2
Posts: 577
★★★
Hi guys,

So I went into 5.4.6 for a testrun with Trinity 5-50s, 3-45 Sentinel and 3-45 Blade (yeah, 2 Blades lol).

I wanted to see how hard Ultron would be without Nebula/Loki/Medusa, because everyone is saying you need them or a fat wallet.

First fight with Blade I got him down to 40% and that was on 50% health. I had no health potions, but I had 9 20% revives. I used a 20% champ boost, revived, and finished him off with my 5-50 4* Blade. Easily.

Altogether it seemed like a much easier fight than all the videos I'd seen with the most advertised champs.

Now my question: Was I lucky? He never got a power gain or fury. He did get an armor up once and a regen once. I died from a lag on SP1, but other than that...I mean, I was really surprised!