Keep "Road to Greatness" Arena, with reduced shards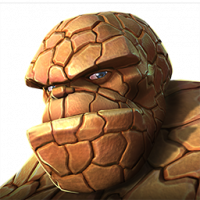 DOA40
Posts: 94
★
I really enjoyed the "Road to Greatness" Arena. It gave me a chance to use my 2*s again, which are currently gathering dust since I don't use them for anything else. Plus, it gave me an Arena to do, since I didn't want to bother with the others.

I would honestly like this Arena to stay, as it gives me something to do when I don't want to play any of the other Arenas. Of course, there would have to be a significant reduction to the amount of 5* shards you get with each Milestone. I think 50 to 100 shards with each Milestone and then 100 to 200 for the final Milestone. There wouldn't be a Rank Reward to get extra shards, as it is now. You would just go through the Milestones and that would be it when you complete the final one.

I think this would be a great thing to add permanently to the Arenas and give those higher level players (who still have them) a chance to use 2*s who are not really useable once you start getting the higher star characters.

So, let me know what you guys think. I want to hear the opinions of the maxed level players who just have 2*s gathering dust. And, as always, please no fighting in here because someone's opinion doesn't match your own. Keep it civil and just give your honest thoughts.
Keep "Road to Greatness" Arena, with reduced shards
12 votes